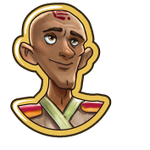 "Piercing further into the gloom will take great power. You will need to construct more buildings."
"A Call to Arms" is mission 5 out of 6 in The Search for Alastair story line. You get this mission from Alastair after finishing the It Takes a Village mission.
Tasks
| | |
| --- | --- |
| Quest | Goals |
| | Have 1 fully crewed Barracks. |
| | Collect Taxes from your Barracks. |
| | Have 1 Workshop in your Kingdom. |
Reward
For completing this mission you will get

 ?? Coins and

 ?? XP. You would also be able to start the A Daring Rescue mission.
Ad blocker interference detected!
Wikia is a free-to-use site that makes money from advertising. We have a modified experience for viewers using ad blockers

Wikia is not accessible if you've made further modifications. Remove the custom ad blocker rule(s) and the page will load as expected.