"Daddy hid the treasure in our cellar! I was too afraid to go there, but not now, with all the Gloom."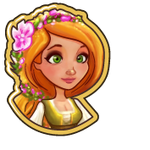 The 9th of 10 missions in the Father's Love quest chain obtained from Yvette. It immediately follows the Me Time mission.
Tasks
Quest Image
Task
Skip

Have 2 Candles to light the way.

This item can be crafted in the Studio!

? Crowns

Have 1 Knife for Yvette to use as protection.

This item can be crafted in the Workshop!

? Crowns

Have 10 Whetstones to get the knife nice and sharp.

Ask Friends for Whetstones.

? Crowns
Reward
For completing this mission you will get 4,250 Coins and 85 XP.

"Eeek! Okay, still scared of the dark. But I found a note - and a golden egg! Will it stop the Gloom?" Fourth Note
Tips
You can find the Fourth Note where Yvette's Old Farmhouse is located.
Ad blocker interference detected!
Wikia is a free-to-use site that makes money from advertising. We have a modified experience for viewers using ad blockers

Wikia is not accessible if you've made further modifications. Remove the custom ad blocker rule(s) and the page will load as expected.