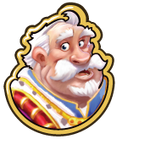 Brew Love is the 4th of 5 missions in the Castleberry Punch Quest. It immediately follows the Getting Punchy mission.
Quest Text
Mmm, I can almost taste that Castleberry Punch now. Let's get brewing!
Tasks
Quest
Goals

Craft 5 yummy Castleberry Punch.

Tips: Craft in Castleberry Punch the Kitchen. Materials: 10 Berries, 10 Honey, 4 Pails of Water, 3 Cloves. Crafting time: 1 hour.

Help Neighbors with their New Year's resolutions. Earn 50 Reputation.

Tips: Spend Reputation in the Market to buy useful consumable items.

Decorate for the New Year's celebration! Buy 3 Sparklers.

Tips: Buy Sparklers in the Market.
Reward
Hold on to your boots! This may be the best batch of Castleberry Punch ever!
For completing this mission you will get

750 Coins and

15 XP. You will also be able to start the A Spirited New Year mission.
Ad blocker interference detected!
Wikia is a free-to-use site that makes money from advertising. We have a modified experience for viewers using ad blockers

Wikia is not accessible if you've made further modifications. Remove the custom ad blocker rule(s) and the page will load as expected.