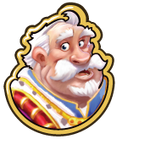 Castleberry Punch is the 1st of 5 missions in the Castleberry Punch Quest.
Quest Text
What is Castleberry Punch? Why, it's the most delicious drink in the land! It just requires a bit of… preparation.
Tasks
Quest
Goals

Have 20 Wood Logs to fuel the fire.

Tips: Chop trees or tend a Lumber Camp to gather Wood Logs.

Have 4 Copper Tubes to construct the brewing apparatus.

Tips: Ask Friends for Copper Tubes.

Collect 20 Stone to build a sturdy base.

Tips: Mine rocks to gather Stone.
Reward
Half the fun of Castleberry Punch is building the apparatus… without blowing anything up!
For completing this mission you will get

1,000 Coins,

20 XP and 1 Super Chop. You will also be able to start the Secret Recipe mission.
Ad blocker interference detected!
Wikia is a free-to-use site that makes money from advertising. We have a modified experience for viewers using ad blockers

Wikia is not accessible if you've made further modifications. Remove the custom ad blocker rule(s) and the page will load as expected.