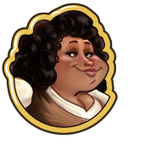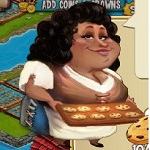 The Duke has been stealing my pies again. I told him off good, but he's been actin' down ever since. Maybe I should bring him a peace offering.
"Comfort Food" is quest 1 out of 10 in the How Sweet questline. You get it from Mia.
Tasks
Have 10 Cookies

Ask Friends for Cookies.

Tax Mia's House 1 time to gather her picnic basket.

Click on Mia's House when it's ready to Tax it.

Visit The Duke's Kingdom.

Click on the Duke's picture in the Neighbor Bar to visit his Kingdom.
Reward
"Picnic Basket? Check. Fresh-baked Cookies? DEFINITELY check! My little apology gift is ready for the Duke!"
For completing this quest you will get

4,250 Coins and

85 XP. You can then proceed to the All Worked Up quest.
Knock, knock! Who's there?
It's X and Mia, with some fresh-baked Cookies for the Duke!
Can't make Cookies without Butter. Click to get some!
Ad blocker interference detected!
Wikia is a free-to-use site that makes money from advertising. We have a modified experience for viewers using ad blockers

Wikia is not accessible if you've made further modifications. Remove the custom ad blocker rule(s) and the page will load as expected.