"I have fans. Me! This is so much better than a prince. Now to reply to all this fan mail..."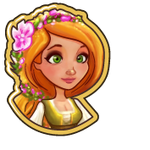 The "Fan Mail" is a mission you would get from
Yvette
. You get this mission right after finishing the
Shining Star
mission. This is the final mission in a series of 14 missions from the
Lovelorn Quest
. You can start the
Big Trip
mission after you've completed this quest!
Tasks
Quest Image
Task
Skip

Have 10 Parchments so Yvette can reply to all her fan mail.

This item can be crafted in your Studio!

? Crowns

Have 10 Ink. This is gonna take a while...

This item can be crafted in your Studio!

? Crowns

Buy a Lantern so Yvette can work through the night.

Purchase a Lantern in the Market.

? Crowns
Reward
For completing this mission you will get 3,250 Coins and 65 XP.

| | |
| --- | --- |
| Previous Goal | Next Goal |
| Shining Star | This is the last goal for now. Congratulations! |

"Ow, ow, ow, ow. Hands hurt. Too much writing."
Ad blocker interference detected!
Wikia is a free-to-use site that makes money from advertising. We have a modified experience for viewers using ad blockers

Wikia is not accessible if you've made further modifications. Remove the custom ad blocker rule(s) and the page will load as expected.