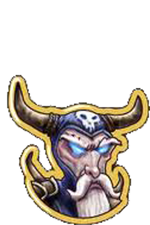 Little is known about Faugrimm, other than that he is the supposed creator of The Gloom, and his powers rival Alastair's. He created the Beasties.
The Faugrimm makes an appearence when completing the Royal Feast mission.
Faugrimm requires 3 energy to banish.
Gallery
Ad blocker interference detected!
Wikia is a free-to-use site that makes money from advertising. We have a modified experience for viewers using ad blockers

Wikia is not accessible if you've made further modifications. Remove the custom ad blocker rule(s) and the page will load as expected.