"With a bit more Spring Spirit, you'll be ready to throw the largest spring party, the Spring Feast!"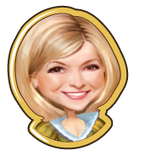 "
Feast Time
" is quest 12 out of 12 in the
Martha
story line. You get it from
Martha Stewart
after completing the "
Hippity Hoppity
" quest.
Tasks
Craft more items in the Spring Gazebo to unlock the Spring Feast!

Gain more Spring Spirit by crafting items in the Spring Gazebo.

Craft the Spring Feast party.

Craft the Spring Feast in the Pavilion and place the Party Starter in your Kingdom to start the party!

Visit 6 Neighbors to look for more Easter Eggs. Ones with an active Spring Party would be a good choice.

Check your Neighbor Bar to see if anyone is hosting a party. Martha visits count also.
Reward
"You can throw the Spring Feast over and over again to entertain more guests and earn more rewards!"
For completing this quest you will get

1,000 Coins and

20 XP, as well as 1 Butterfly Bush.

That Greenhouse is huge!
X is well on their way to unlocking a Greenhouse.
Take this egg and craft some Spring Spirit of your own.
Ad blocker interference detected!
Wikia is a free-to-use site that makes money from advertising. We have a modified experience for viewers using ad blockers

Wikia is not accessible if you've made further modifications. Remove the custom ad blocker rule(s) and the page will load as expected.