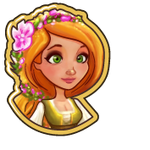 "I can't -huff- catch gus -huff. Our Cows are going to run right into the Gloom!"
"Fence Me In" is mission 6 out of 11 in the Nature Lover story line. You get this mission from Yvette after finishing the A Bit Bullish mission.
Tasks
Quest Image
Task
Skip

Have 8 Wooden Fences to keep the animals safe

It's dangerous out there!

? Crowns

Move 2 Cows carefully!

Click on the Edit button to move your Cows!

? Crowns

Feed 1 Cow in 4 different Neighbor Kingdoms

Your Neighbors' Animals could use some love too!

? Crowns
Reward
For completing this mission you will get 500 Coins and 10 XP.
"Whew! That was close. Poor Gus was almost Gloomy!"
Ad blocker interference detected!
Wikia is a free-to-use site that makes money from advertising. We have a modified experience for viewers using ad blockers

Wikia is not accessible if you've made further modifications. Remove the custom ad blocker rule(s) and the page will load as expected.