"I always liked mushroom pizza. Daddy's next clue must be near the mushrooms by the river."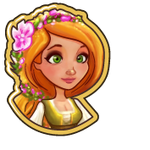 The 7th of 10 missions in the Father's Love quest chain obtained from Yvette. It immediately follows the Lunch Time mission.
Tasks
Quest Image
Task
Skip

Fish in 10 Neighboring Kingdoms

Don't waste yours! Visit a Neighbor and fish in their pond or barrel!

? Crowns

Clear 3 Mushrooms

Click Mushrooms to clear them.

? Crowns

Use 1 Fishing Bait from your Inventory

Fishing Bait will yield better loot! This item can be crafted in the Workshop or purchased from the Market.

? Crowns
Reward
For completing this mission you will get 2,500 Coins and 50 XP.

"You found the note! Daddy must have a secret so big, he's afraid the Gloomy One will find out about it." Third Note
Tips
You can find the Third Note where Yvette's Old Farmhouse is located.
Ad blocker interference detected!
Wikia is a free-to-use site that makes money from advertising. We have a modified experience for viewers using ad blockers

Wikia is not accessible if you've made further modifications. Remove the custom ad blocker rule(s) and the page will load as expected.