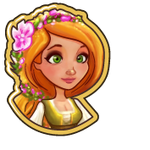 "Our fences created a Gloom-free haven for all, from birds to... Oh. Forgot the birds."
"For the Birds" is mission 7 out of 11 in the Nature Lover Story Line. You get this mission from Yvette after finishing the Fence Me In mission.
Tasks
Quest Image
Task
Skip

Place 3 Trees

Go to the Market to purchase Trees

? Crowns

Buy 1 Bird House

It's in the Decor section of the Market

? Crowns

Water 6 saplings

Buy three more trees to finish the goal faster

? Crowns
Reward
For completing this mission you will get 500 Coins and 10 XP.
"Now it's a safe haven for all... except for the poor Beasties!"
Ad blocker interference detected!
Wikia is a free-to-use site that makes money from advertising. We have a modified experience for viewers using ad blockers

Wikia is not accessible if you've made further modifications. Remove the custom ad blocker rule(s) and the page will load as expected.