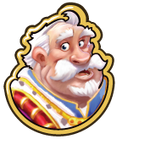 Getting Punchy is the 3rd of 5 missions in the Castleberry Punch Quest. It immediately follows the Secret Recipe mission.
Quest Text
We've got a good start on our Castleberry Punch, but now we need ingredients to make it even punchier!
Tasks
Quest
Goals

Collect 20 Berries to add a kick to the punch.

Tips: Click on Grass or Bushes to gather Berries.

Gather 6 Yummhee Yeasts so we can begin brewing.

Tips: Ask your Friends for Yummhe Yeast.

Have 20 Honeys to sweeten the concoction.

Tips: Tend flowers to gather Honey.
Reward
We've got everything we need to make some delicious Castleberry Punch!
For completing this mission you will get

1,000 Coins and

20 XP. You will also be able to start the Brew Love mission.
Ad blocker interference detected!
Wikia is a free-to-use site that makes money from advertising. We have a modified experience for viewers using ad blockers

Wikia is not accessible if you've made further modifications. Remove the custom ad blocker rule(s) and the page will load as expected.