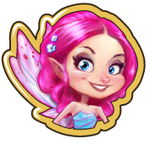 Great for Spooning
is the 2nd of 10 missions in the
A Fairy's Tale
Quest.
Quest Text
Ah my friend, I know a recipe for a stew that will restore any man's strength. I often eat it after certain long nights.
Tasks
Quest
Goals

Start with 3 Meat

Tips: Feed adult pigs to collect pieces of meat.

Toss in 15 carrots.

Add 15 Chili Peppers for some get-up-and-go!
Reward
This is perhaps my greatest stew to date. And yet, the little one refuses to eat. Ah, I'm not used to this kind of rejection.
For completing this mission you will get

1,000 Coins and

20 XP.You will be able to start the Pixie Mix Quest.
Ad blocker interference detected!
Wikia is a free-to-use site that makes money from advertising. We have a modified experience for viewers using ad blockers

Wikia is not accessible if you've made further modifications. Remove the custom ad blocker rule(s) and the page will load as expected.