"My favorite food? Pizza! But what does that have to do with portals or the Gloom? Only one way to find out."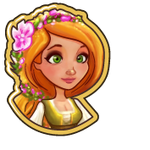 The 6th of 10 missions in the Father's Love quest chain obtained from Yvette. It immediately follows the Flower Arranging mission.
Tasks
Quest Image
Task
Skip

Craft 1 Pizza

This item can be crafted in your Kitchen!

? Crowns

Have 1 Cloth Apron. Don't want those Hot Buns getting on your outfit!

This item can be crafted in your Studio!

? Crowns

Put your Cooking to good use! Use one Cooking item!

Use items in the Consumables section of your inventory. Say, a pizza for example.

? Crowns
Reward
For completing this mission you will get 3,500 Coins and 70 XP.

"That pizza was good, but it was missing something. I know, mushrooms!"
Ad blocker interference detected!
Wikia is a free-to-use site that makes money from advertising. We have a modified experience for viewers using ad blockers

Wikia is not accessible if you've made further modifications. Remove the custom ad blocker rule(s) and the page will load as expected.