"Overcome my fear? There's the Gloom, angry bunnies...I should relax before I really scare myself."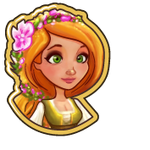 The 8th of 10 missions in the Father's Love quest chain obtained from Yvette. It immediately follows the Fishing Trip mission.
Tasks
Quest Image
Task
Skip

Help Yvette relax by harvesting 10 Strawberries in your Kindgom

You must be Level 22 to unlock Strawberries. Strawberries take 36 hours to grow.

? Crowns

Relax Yvette with some Bubbly Grog. She'll need 3.

This item can be crafted in the Kitchen!

? Crowns

Have 10 Pails of Water to make Yvette a yummy bath.

Fish in your Pond to collect Pails of Water and other items!

? Crowns
Reward
For completing this mission you will get 2,500 Coins and 50 XP.

"How sweet of you! Daddy always hid grog in the cellar, where I was afraid - Of course! The cellar!"
Ad blocker interference detected!
Wikia is a free-to-use site that makes money from advertising. We have a modified experience for viewers using ad blockers

Wikia is not accessible if you've made further modifications. Remove the custom ad blocker rule(s) and the page will load as expected.