Now we can enter the realm of the Ice Witch... You go first!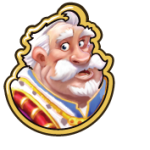 On thin ice is quest 5 out of 7 which you get fromThe Duke during the "Icy Witch" quest line. It immediatly follows the xxx quest.
Tasks
Expand to the area with the witch and her castle
(The witch Hazel is just east of the river)
Reward

Edit
For competing this mission you will get xx coins and xx XP. You will also be able to start the xxx quest.
Ad blocker interference detected!
Wikia is a free-to-use site that makes money from advertising. We have a modified experience for viewers using ad blockers

Wikia is not accessible if you've made further modifications. Remove the custom ad blocker rule(s) and the page will load as expected.