"I was digging through my pantry and found my old Alchemistry textbook. I can't believe the luck - it has a recipe for Alchemist Powder. Just what we need!"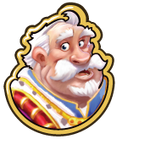 "Secret Ingredient" is quest 7 out of 8 which you get from
The Duke
during the "When Beasties Attack" quest line. It immediately follows the
Clucked Up
quest.
Tasks
Ask Friends for 6 Philosopher's Stones.

(acquired by clicking on the Post to Friends button in the quest window or clicking on the Newsfeed)

Collect 8 Gloom Goblin Ears.

(found by banishing Gloom Goblins)

Craft 5 Alchemist Powder - without blowing anything up.

(crafted in the Beastie Laboratory)
Reward
"Great work! You're a much better alchemist than I am. Don't ever eat the secret ingredients. Trust me."
For completing this mission you will get

1,750 Coins and

35 XP. You will also be able to start the WMBD quest.
Ad blocker interference detected!
Wikia is a free-to-use site that makes money from advertising. We have a modified experience for viewers using ad blockers

Wikia is not accessible if you've made further modifications. Remove the custom ad blocker rule(s) and the page will load as expected.