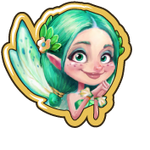 "Let's see those Fairy Golf skills! I'm sure you'll be great at this just like you're great at EVERYTHING!"
"Sub Par?" is quest 5 out of 7 in the Anything You Can Do questline.
Tasks
Quest Image
Task
Skip

Play Fairy Golf 2 times.

Click on the Fairy Golf windmill then spend Fairy Golf Tickets to play it.

? Crowns

Craft 1 Steel Bar for new clubs.

Steel Bars can be crafted in the Workshop after building a Smelter.

? Crowns

Harvest 5 Cotton to polish the clubs.

Cotton can be planted in any empty Farm Plot.

? Crowns
Reward
For completing this mission you will get 1,500 Coins and 30 XP. In this goal you get 1 Gold Brick as a reward.
"A hole-in-one? Really? You've GOT to show me your moves! Fairy Golf is definitely my weak point."
Post reward: Sand.
Ad blocker interference detected!
Wikia is a free-to-use site that makes money from advertising. We have a modified experience for viewers using ad blockers

Wikia is not accessible if you've made further modifications. Remove the custom ad blocker rule(s) and the page will load as expected.