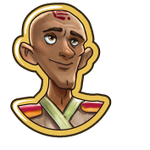 The "View From Above" is a mission you would get from Alastair. You get this mission right after finishing the Look Beyond mission. This is the ?? mission from a series of ?? mission.
Tasks
| | |
| --- | --- |
| Quest | Goals |
| | Improve your Castle by buying 1 Maiden's Tower |
| | Gather materials and construct your Maiden's Tower |
Reward
For completing this mission you will get ?? and ??. You would also be able to start the Sterner Stuff mission.
Ad blocker interference detected!
Wikia is a free-to-use site that makes money from advertising. We have a modified experience for viewers using ad blockers

Wikia is not accessible if you've made further modifications. Remove the custom ad blocker rule(s) and the page will load as expected.